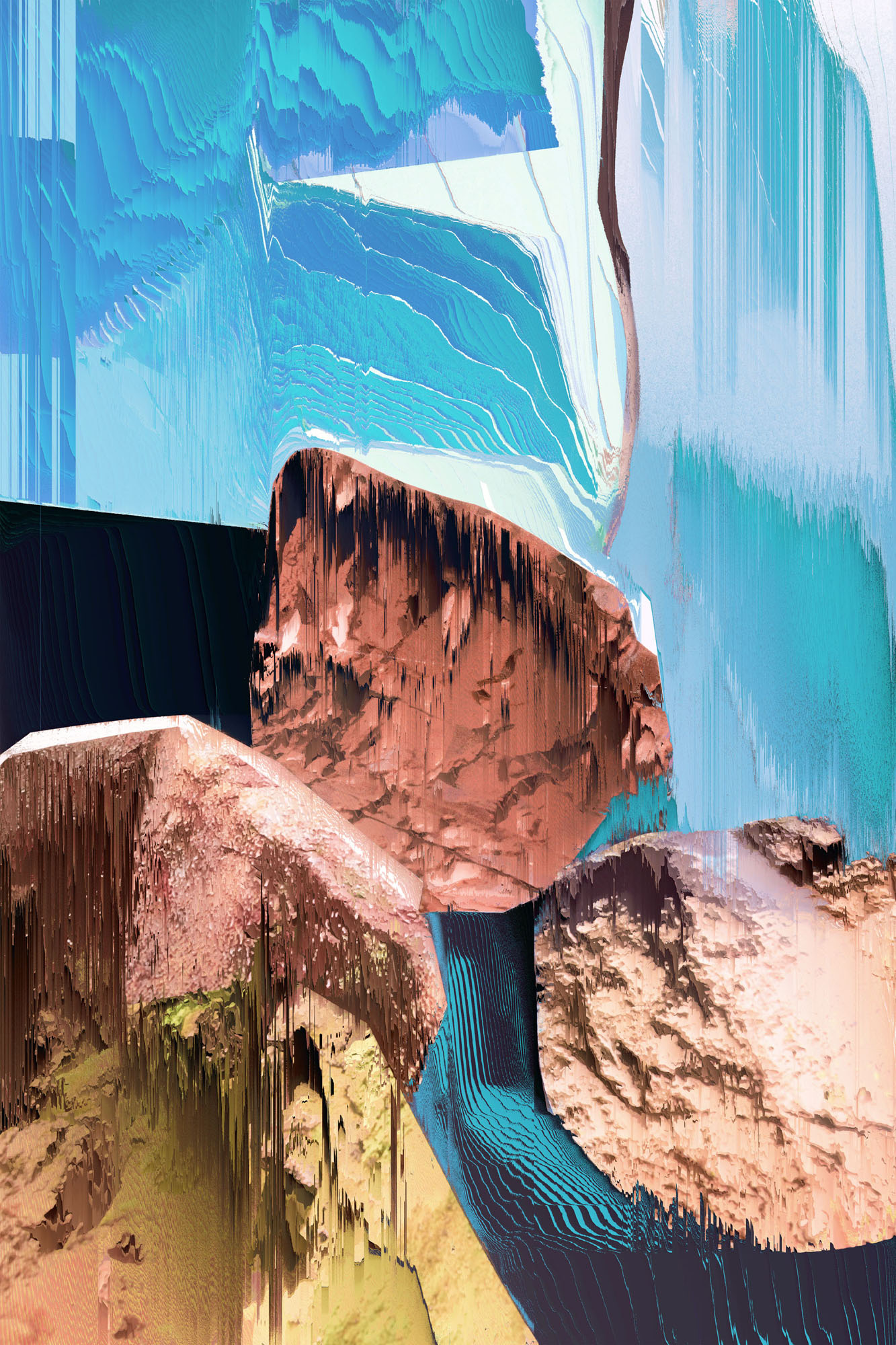 a series of photographic prints, 2021
Ewa Doroszenko is interested in the phenomenon of documenting natural landscape in contemporary times dominated by virtuality. In the series, she tries to capture the offline and online experience of the environment. Through the use of software developed by programmers, recycling processes and analogies to nature, Doroszenko shapes streams of data into almost abstract images.
Doroszenko experiments with new technologies, trying to develop a new kind of artistic self-expression suitable for the digital age. She creates images building multi-element objects and photographing them in the form of still life and then changing them on her computer screen through multiple digital interventions. Radical computer postproduction makes her photographs look like abstract paintings. As a professional painter, Doroszenko reveals a natural ability to harmoniously combine colours and forms. However, all the applied procedures are only the external surface of reality built not from matter, but simulacra. Generatively distorted transcriptions of the physical world, reveal the authentic nature of the image – a collection of pixelated data. Perhaps these are already complementary, separate parallel realities.